Exhibition
Tales and Whispers
Artists
Stanley Chen, Gregory Coscia, Emma Fasciolo, Hannah Fitzgerald, Eunyoung Ham, Titus McBeath, Adrian David Schachter Rich.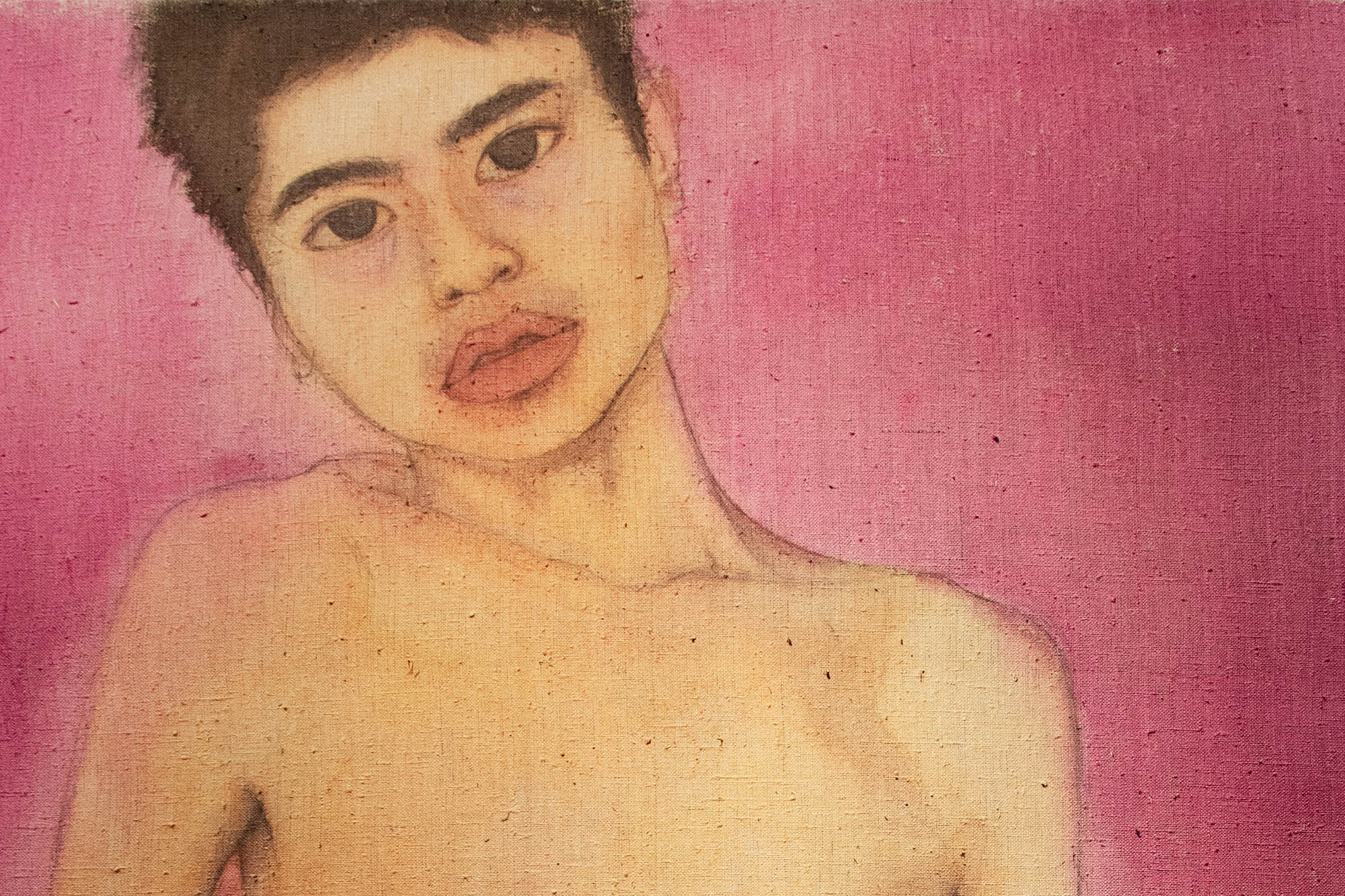 School of Visual Arts presents Tales and Whispers an exhibition of painting, ceramic, and sculptural media by the BFA Fine Arts students. Curated by Suzanne Anker, BFA Fine Arts Chair, the exhibition will be on view from Friday, September 27 through Saturday, October 12 at the SVA Flatiron Gallery, 133/141 West 21 Street, New York City.
Stories are personal, yet they resonate with other people.  Such is the nature of transferring emotion through language, pictures and objects. Enchanted forms are icons of humankind's interior life. From the self in all its guises to our relationships with animals and plants to our attraction to novel materials and forms, Tales and Whispers brings together the work of six emerging artists.
Ranging from imaginative tattoos inked on silicone body parts, to paintings which grasp the physical persona, to drawings of compassion with animals, these works represent the human need for expression, particularly at this time of uncertainty. Other personal narratives include mirrors, rapid prototyped teeth and pizza, beads and ceramics, each representing a type of reflection by the artist.  The lyrical is compounded by glimpses into popular culture, dreams and the unriveted imagination.
The SVA Flatiron Gallery, located at 133/141 West 21 Street, is open Monday through Friday, 9AM – 7PM, and Saturday, 10AM – 6PM. It is fully accessible by wheelchair.
Exhibition Photos by: Raul Valverde / onwhitewall.com