Exhibition
Sympoiesis
Artists
Cristine de Bem e Canto, Clare Benson, Yujia Bian,  Emma Fasciolo, Petja Ivanova, Ansel Oommen, Scott Robinson, Ernesto Solana.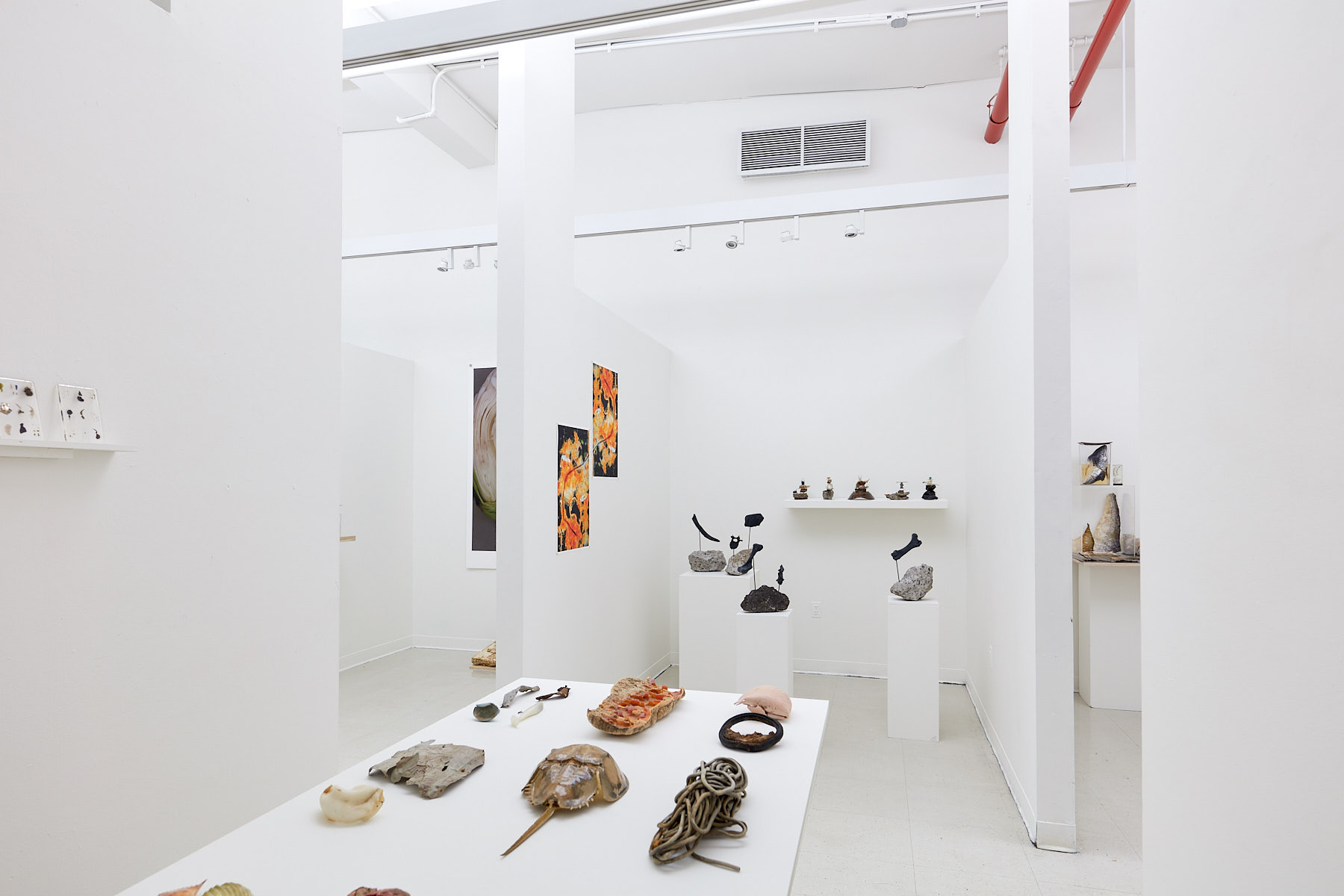 The School of Visual Arts (SVA) presents a group exhibition highlighting the work of eight artists and scientists, produced at SVA's Bio Art Lab. Entitled, Sympoiesis, this exhibition speaks to Donna Haraway's concept of boundaryless systems. Like complex, self-organizing, and collectively produced networks, the works in the exhibition range from video, installation, photography, sculpture, 3D printing, and living matter. Both materials and processes speak through the biological world as a matrix of metaphor. Materials include bacteria, fungi, plant and marine life, fish skins, as well as found artifacts and technologically driven programs.
Cristine de Bem e Canto (Brazil) interrogates the medium of photography as a conceptual and aesthetic language. While exploring the morphology, physiology, and reproductive mechanisms of plant and fungi, her work confronts sexuality across social systems. Clare Benson (USA) uses her work to explore the human-animal spectrum, through lenses of tradition, ritual, science, and mythology. Yujia Bian (SW China) explores nature's conceit through metaphor. With humor, satire, and myth, her work generates stories of nature's dynamism, through its materials and their interactions. Emma Fasciolo (USA) is a multi-media sculptor. Her bio-art installation focuses on the idea of synthetic biology by creating an organic environment with inorganic materials. Petja Ivanova's (Bulgaria) work concentrates on organisms with exoskeletons and the way in which they represent the other. Ansel Oommen, MLS(ASCP) (USA), employs the concept of transparency in both biology and its behavior. Through chemical means, his work highlights and obscures the human desire to engage with the unknown. Scott Robinson's (USA) work is a formal expression of the mysterious interplay of consciousness and the forces of nature. His interest is circumscribed by artificial aspects of our contemporary environment and society. Ernesto Solana (Mexico) makes visible the tensions between natural and artificial realms. His concepts include urbanisation and colonialism, and the ways they clash. He works in various mediums: photography, sculpture, and installation.
Please join us for a public reception on Wednesday, June 12, 2019, 6:00-8:00PM at 335 W 16th St. in New York City.
Photos by: Raul Valverde / onwhitewall.com