Chromaphilia/Chromophobia
Exhibition
Chromaphilia/Chromophobia
Artists
Paintings & Sculpture work curated by Suzanne Anker & Peter Hristoff:
Breanna Gartner, Carol (Xichao) Cao, Christina Athas, Cianna (Xi'an) Cao, Darius, Dyson, Farwah Rizvi, Feixuan Huang, George Johnson, Hansel Hartman, Li Fang Hsieh, Lisha Yan, Mark Andrew, Minseok Kang, Olivia Kim, Seungheon Lee, Titus McBeath, Veronica Fernandez, Wilson Li, Xin Gan, Xinyu Han, Yiyi Gu.
Prints curated by Gunars Prande:
Chunbunm Park, Dexin Chen, Hanni Huang, Jasmin Haomin Shi, Juliet Nelson, Karenina Thebez, Matthew Bustamonte, Michelle Lin, Nadia Fediv, Qianyu Li, Zihao Chen
Books curated by David Sandlin:
Jaea Hong,  Lung Chao, Mo Peng, Peijiao Guo, Shiqui Liu, Vanilla Haolin Chi, Ziyuan Jin, Zhihan Wang, Yuewei Shi.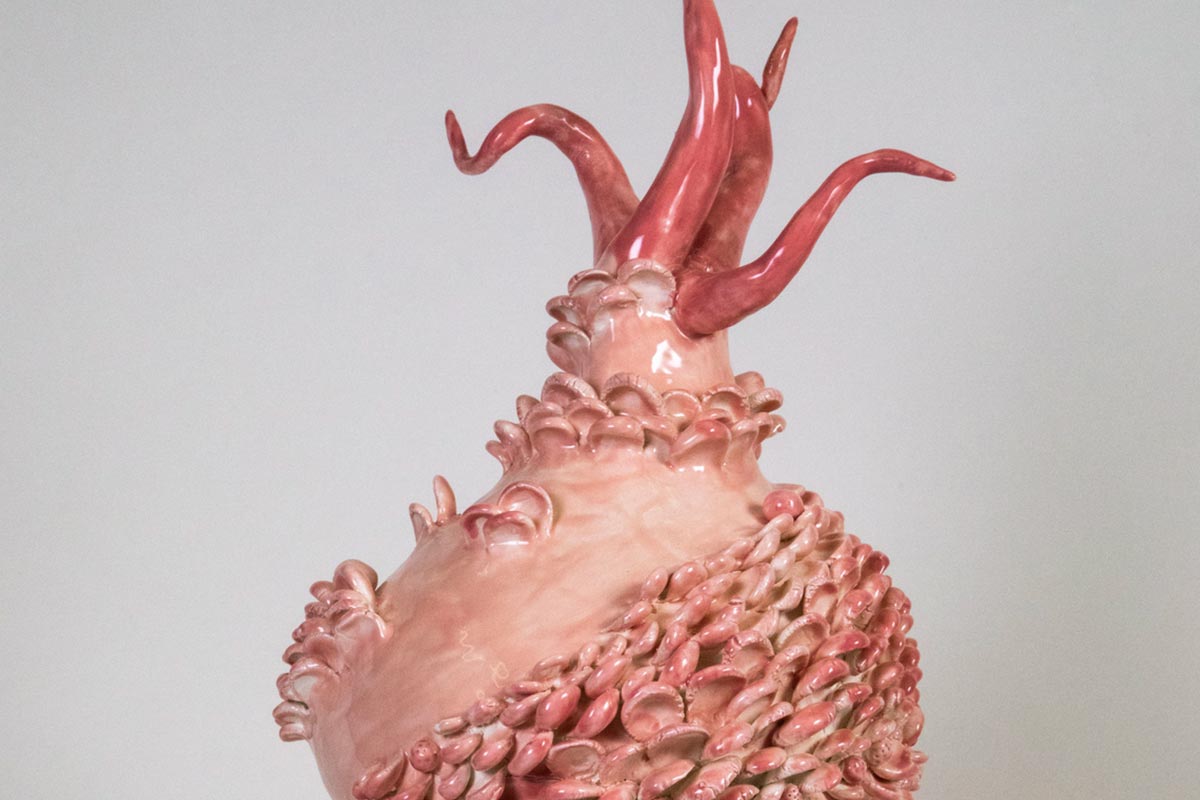 School of Visual Arts (SVA) presents Chromaphilia/Chromophobia, an exhibition of paintings and sculpture works by BFA Fine Arts students. Curated by Suzanne Anker, BFA Fine Arts Chair, Peter Hristoff, SVA Faculty, Gunars Prande, Director of Printmaking Operations, and David Sandlin, SVA Faculty. The exhibition will be on view from Saturday, February 8, through Saturday, February 22, at the SVA Chelsea Gallery, 601 West 26th St, 15th Floor, New York City.
Chromaphilia/Chromophobia, curated by Suzanne Anker, Peter Hristoff, Gunars Prande and David Sandlin The Latin roots of Chromaphilia/Chromaphobia address dual characteristics of color in art throughout its history. While philia denotes affection, phobia is an "aversion to." For the Bauhaus artist Joseph Albers, "color deceives continually." His studies are proof that as color interacts with other colors, its appearance is perceptually altered, depending on context. Color is mutable, sensory, and culturally built upon its subjective meaning as well. Color, or its absence, induces psychological responses which can be poetic and phenomenological.
From explosive reds to calm greens to electric blues, our color palette allows us intoxicating sensorial experiences. From Van Gogh's "Sunflowers" to Reinhardt's black monochromes, to the Impressionists complimentary color scales, chroma is a language which is embedded in art practice since its pre-historic inception. Color effects also depend on their intrinsic material properties. They can be blended, appear flat, matte or glossy depending on their constituent chemistry. From the Impressionist's use of synthetic pigments to the Color Field artists employment of acrylic paint, material and images intersect.
Chromaphilia/Chromophobia brings together a group of artists whose work employs color as a defining characteristic. The artists in the exhibition, working predominantly in painting, sculpture and printmaking work in a variety of genres: portraiture, landscape, and abstraction which reflect their underlying themes and cultural heritage.