Guest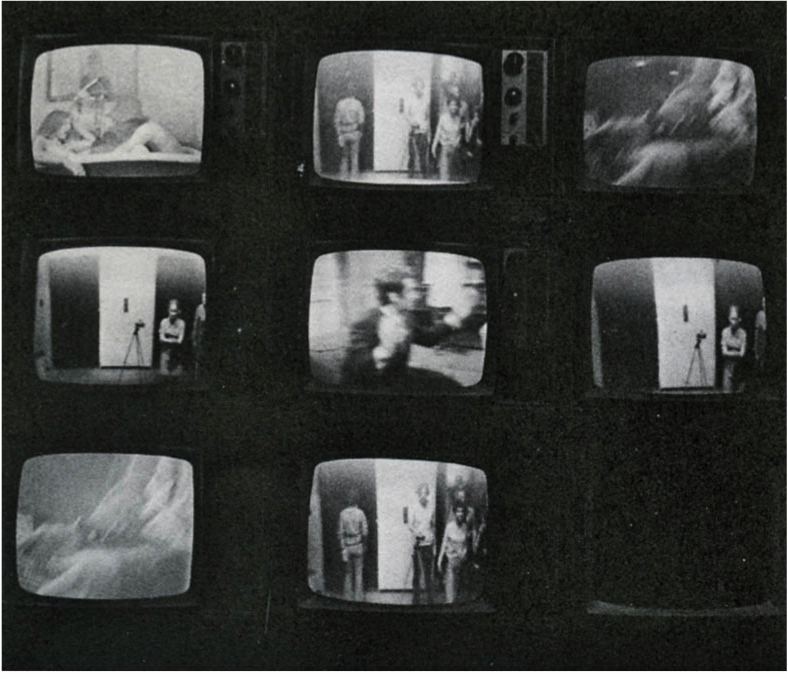 Related Categories
Biography
Frank Gillette was born in 1941 in Jersey City, New Jersey. He attended Columbia University, dropping out after two years. He studied painting at Pratt Institute in New York, dropping out after two years. Gillette is the recipient of numerous awards, including fellowships from the Rockefeller Foundation and the Guggenheim Foundation, and grants from the New York State Council on the Arts and the National Endowment for the Arts. He was artist-in-residence at the American Academy in Rome in 1984-85. He is the author of numerous published works, including Between Paradigms (1973) and Of Another Nature (1988). His work has been presented in solo exhibitions including: The Everson Museum of Art, Syracuse; Contemporary Arts Museum, Houston; The Corcoran Gallery of Art, Washington D.C.; Howard Wise Gallery, New York; Leo Castelli Gallery, New York; Long Beach Museum of Art, California; The Institute of Contemporary Art, Boston; and the Whitney Museum of American Art, New York. In addition, Gillette's work has been included in numerous group shows including: Kunsthalle, Cologne; Documenta 6, Kassel, Germany; Venice Biennale; The Museum of Modern Art, New York; Carnegie Museum, Pittsburgh; San Francisco Museum of Modern Art; Neuer Berliner Kunstverein, Berlin; and Castello di Rivoli, Turin, Italy, among others.
Merging a rich visual sensibility with an almost scientific engagement with taxonomy and ecological systems, Frank Gillette is a video pioneer whose multi-channel installations and tapes focus on empirical observations of natural phenomena. An early theorist of video's formal and aesthetic parameters, in 1969 he was a founding director and president of the influential video collective Raindance. With influences ranging from cybernetics to painting, Gillette was an innovator of the multi-channel installation form, experimenting with image feedback, time-delay and closed-circuit systems. His seminal installation Wipe Cycle (1969) (with Ira Schneider), was included in the landmark 1969 exhibition TV As A Creative Medium at the Howard Wise Gallery in New York.
Gillette's later multi-channel works draw parallels between technological, ecological, and cognitive processes. His meticulous, close-up visual records of ecological systems and natural landscapes are structured on rigorous observational systems and strategies of visual cross-associations. "Work in the medium of the realist," he remarks. His striking studies of ecological microcosms employ a magnified realism, a kind of radical naturalism, posing metaphors for universality and specificity, observation and perception; through a reconstitution of the natural order. In addition to his work in video, Gillette actively works in painting, drawing, and photography. He lives and works in Manhattan and East Hampton, NY.
Back to top