Watch those fingers! With highly trained staff and faculty at their side, students are taught the appropriate safety measures when working in the state-of-the-art wood shop at BFA Fine Arts. Students have access to all the tools needed for carpentry and milling and have the opportunity to learn new skills through one of our many sculpture classes. While the wood shop contains the best power tools, there are also thousands of hand tools available to students.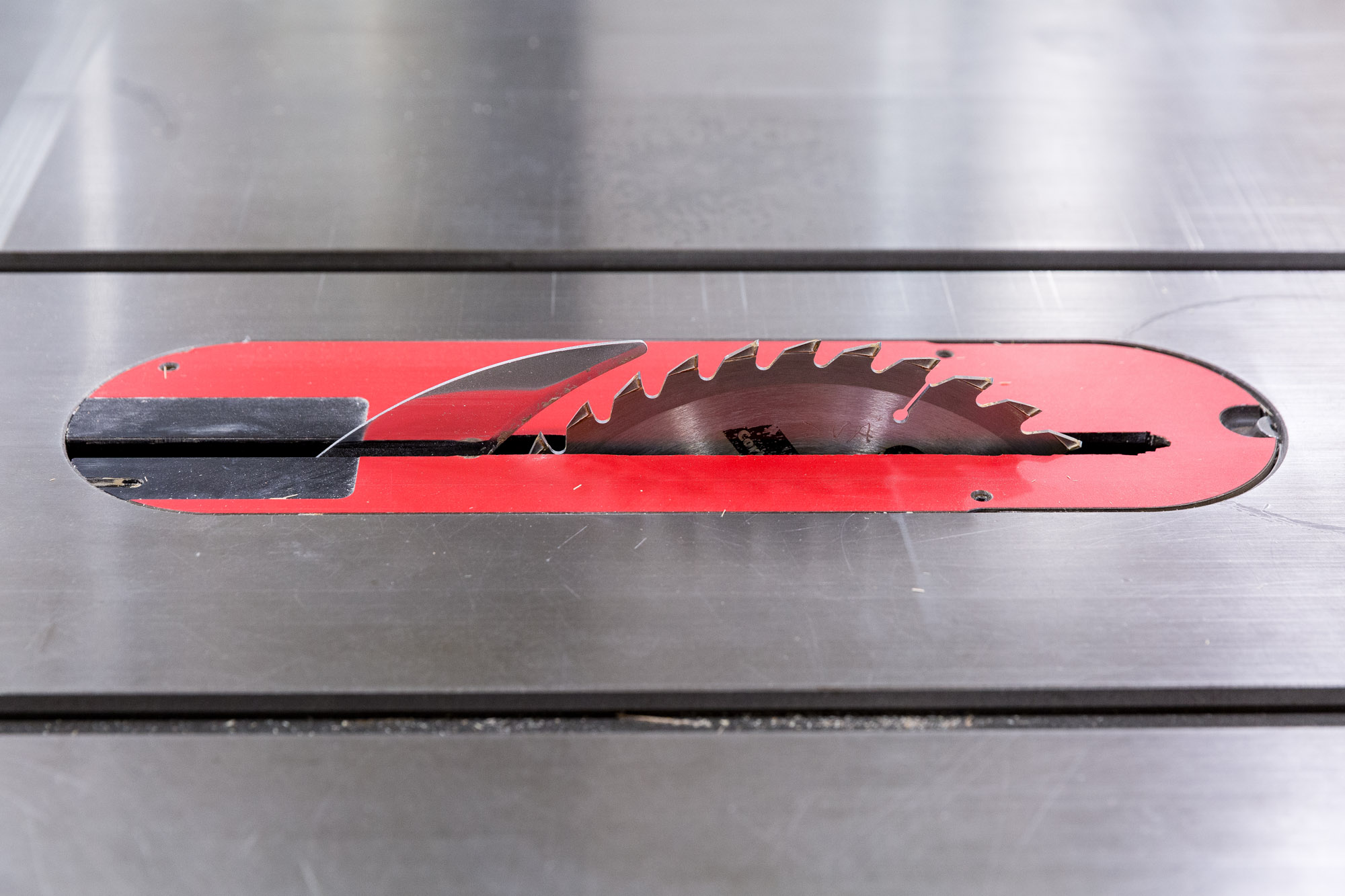 Featured Equipment
SawStop table saw
The SawStop Contractor Saw offers versatility and safety in the shop and stability and mobility on the jobsite. It delivers the performance you need with the peace of mind only SawStops patented safety system can provide. The SawStop table saws unique brake design detects hand or finger contact with the saw blade within milliseconds, instantly stopping and retracting the blade, helping to avoid serious injury. The fit, finish and tolerance levels are second to none.
Featured Equipment
Dewalt Mitre Saw
The DEWALT 10 in. Compound Miter Saw's precise miter system and innovative machined base fence design offer you long-term fence straightness from additional support. This miter saw is built around a powerful 15-Amp motor that delivers up to 5000 RPM to its cutting blade. Miter detent override for fine adjustment and precise miter angle.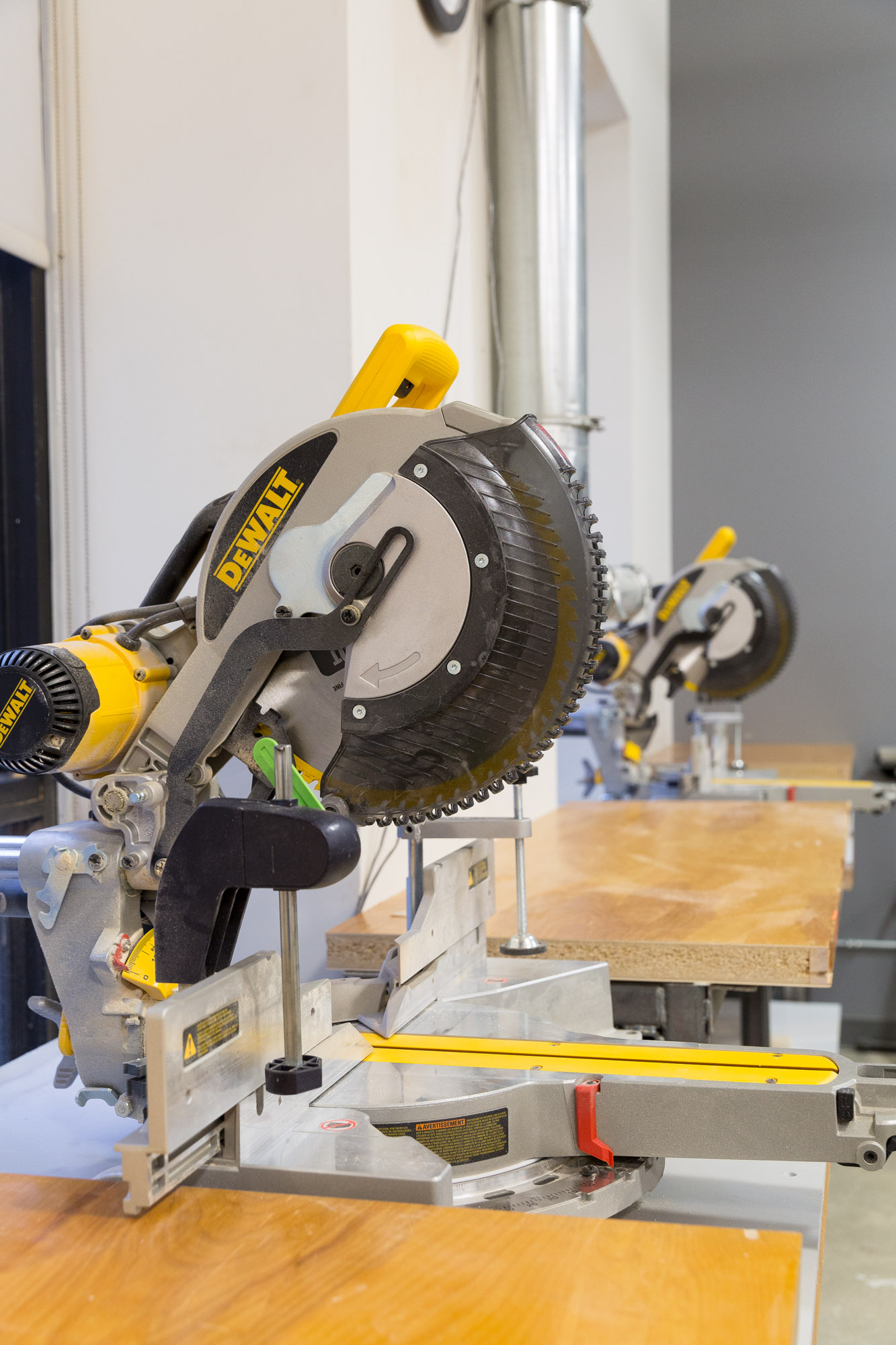 Woodshop Equipment
Cuting
Dewalt Sliding Compound Saws
Milwaukee Panel Saw
Saw Stop Table Saw
Laguna 24″ Band Saw
Laguna 14″ Band Saw
Sanding
Grizzly 6″ Belt and 12″ Disc Sander
Jet Spindle Sander
Drilling
Delta 12" drill press
Jet 20"  drill press
Shaping:
Powermatic 12″ Planer
Powermatic 8″ Jointer
Jet Wood Lathe
---
Back to top