From cutting to finishing, our Metalshop is equipped with all the tools needed to create works out of steel. Students are given instruction on all the safety protocols and techniques for each tool and have access to the CNC Plasma Cutter. Various gauges and sizes of metal, from sheets to rods, are available for convenient and safe access.
Featured Equipment
CNC Torchmate Plasma cutter
With a cutting rate of up to 150 inches per minute and a resolution of approximately .0006 inch the Torchmate system delivers speed and accuracy previously available to only the largest fabrication shops.
This CNC Plasma Cutter Kit includes Torchmate CAD design software capable of laying out shapes for cutting and exporting the files to the driver software, a water table to trap dust and sparks created during the cutting process, and auto torch height control for the most accuracy and easiest adjustment and consumable changeout.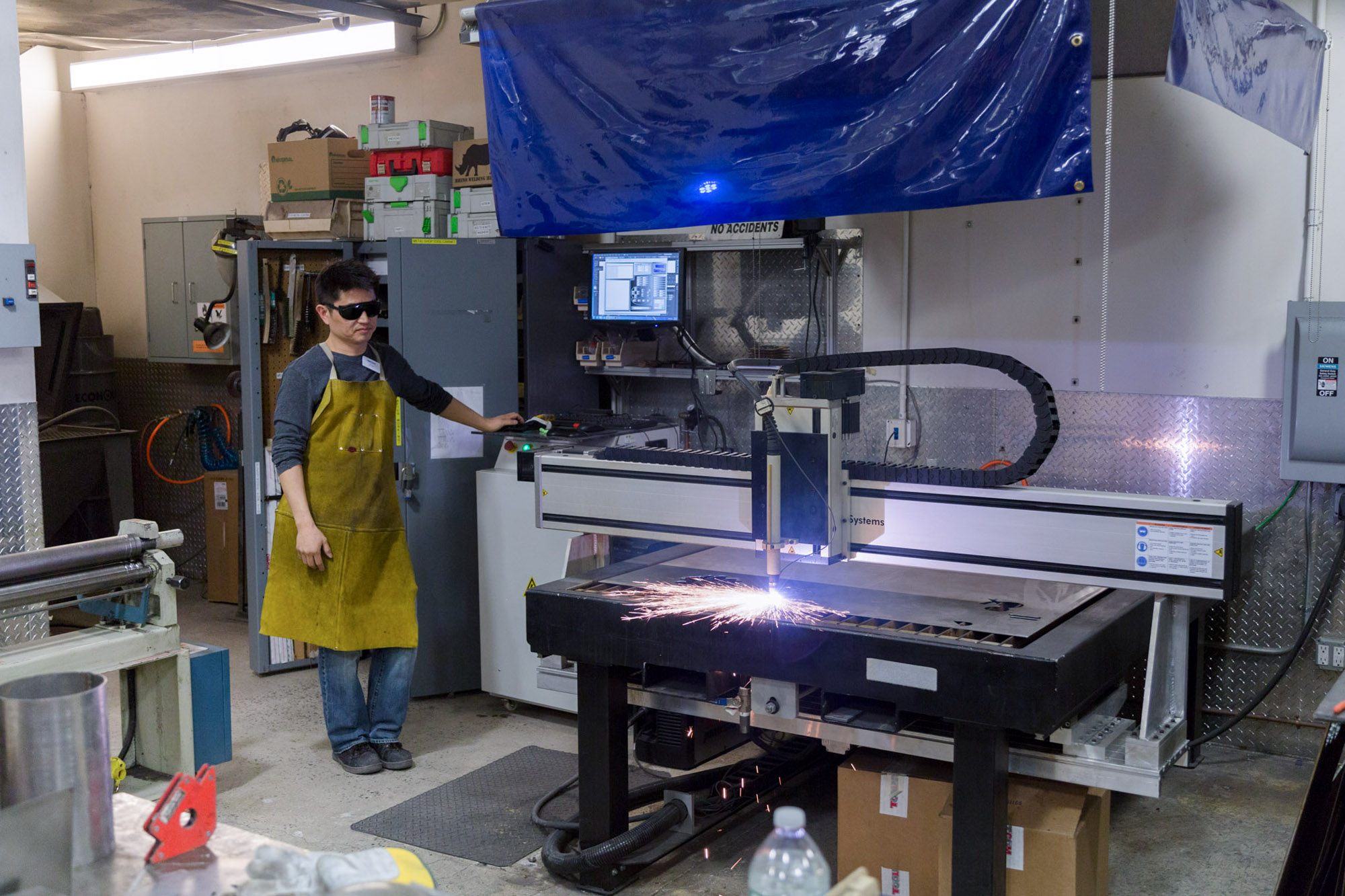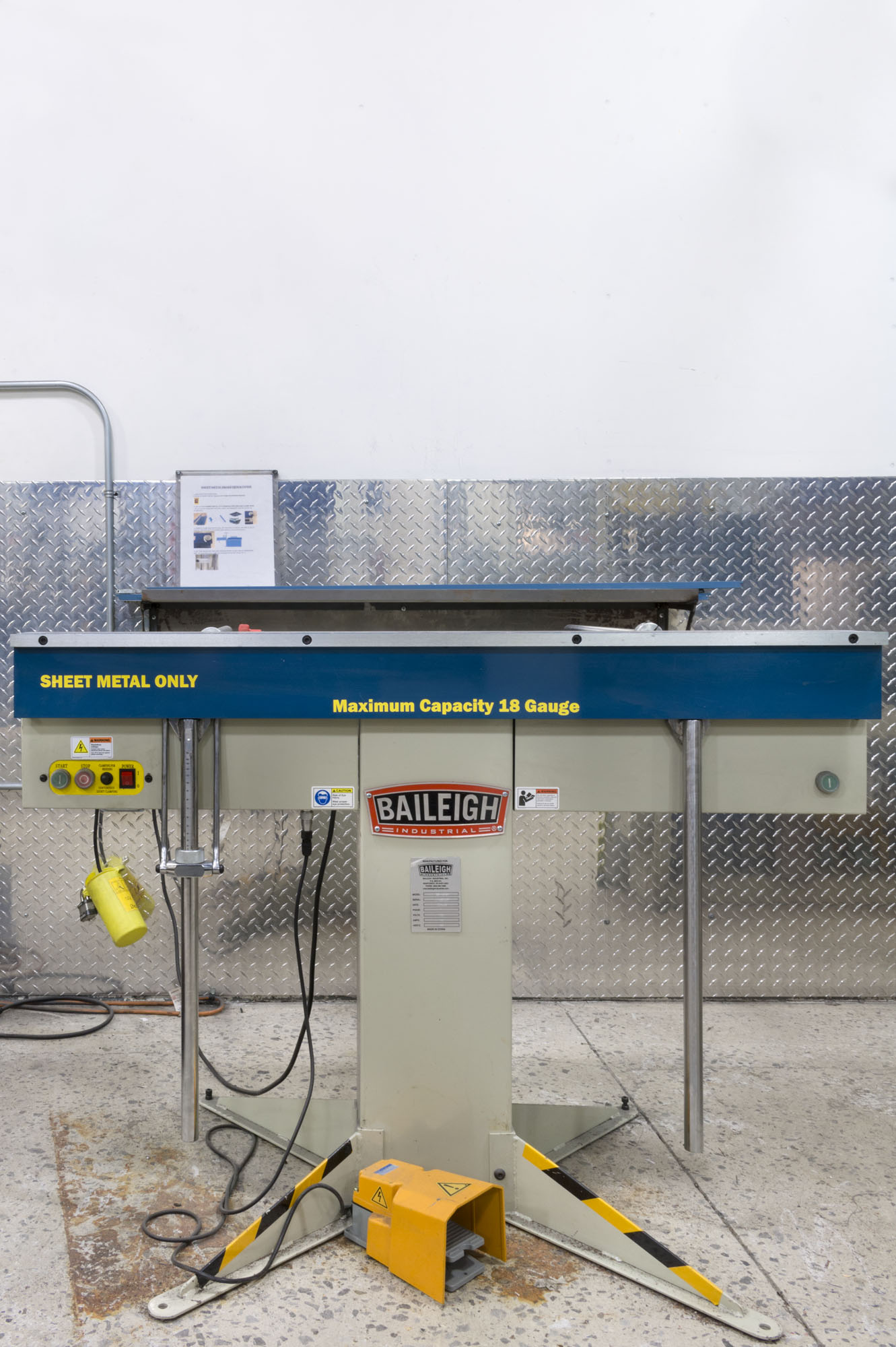 Featured Equipment
Baileigh sheet metal brake
The BB-4816M magnetic sheet metal brake is a unique box and pan brake that has endless bending possibilities when compared to conventional sheet metal brakes.
A powerful magnet in the bending bed can be engaged by foot pedal or push button control to hold down a mild steel clamping bar of almost any configuration across the bed width or bed length.  The sheet metal is pinned between the magnetic mild steel clamping bar, at this point the bottom bending leaf can be lifted to complete the bend.
This magnetic sheet metal brake can bend totally enclosed boxes, triangles, alternate bends on varying planes, round items such as scrolling applications, and much more.
Metalshop Equipment
Cutting Metal
Baileigh Cut-Off Saw

Baileigh Horizontal hydraulic Band Saw

Baileigh BS-210M semi-auto hydraulic shear

B2 Beverly Shear

Thermal Dynamics Plasma Cutter
Welding Metal
Miller Dynasty Tig Welder

ESAB REBEL Mig Welders
Drilling/cutting metal
Baileigh Gear Driven 16 inch Drill Press
Sanding/ finishing metal
Grizzly Belt/Disc Sander

Grizzly Knife Buffer/grinder

Baldor Grinder

Baldor Buffer

Econoline Sandblaster
Shaping and forming of metal

 Hossfeld Bender Model No.2

Baileigh 50 inch Slip Roller

Baileigh 48 inch Sheet Metal Bending Brake

Pexto 18 inch Roller

2 Anvils and various Jigs/Forming Tools
---
Back to top