Working in several types of clay, students can fire various degrees of heat in the two large capacity kilns. From slip casting to porcelain, the ceramics studio has all the traditional tools needed to produce a diversified number of works.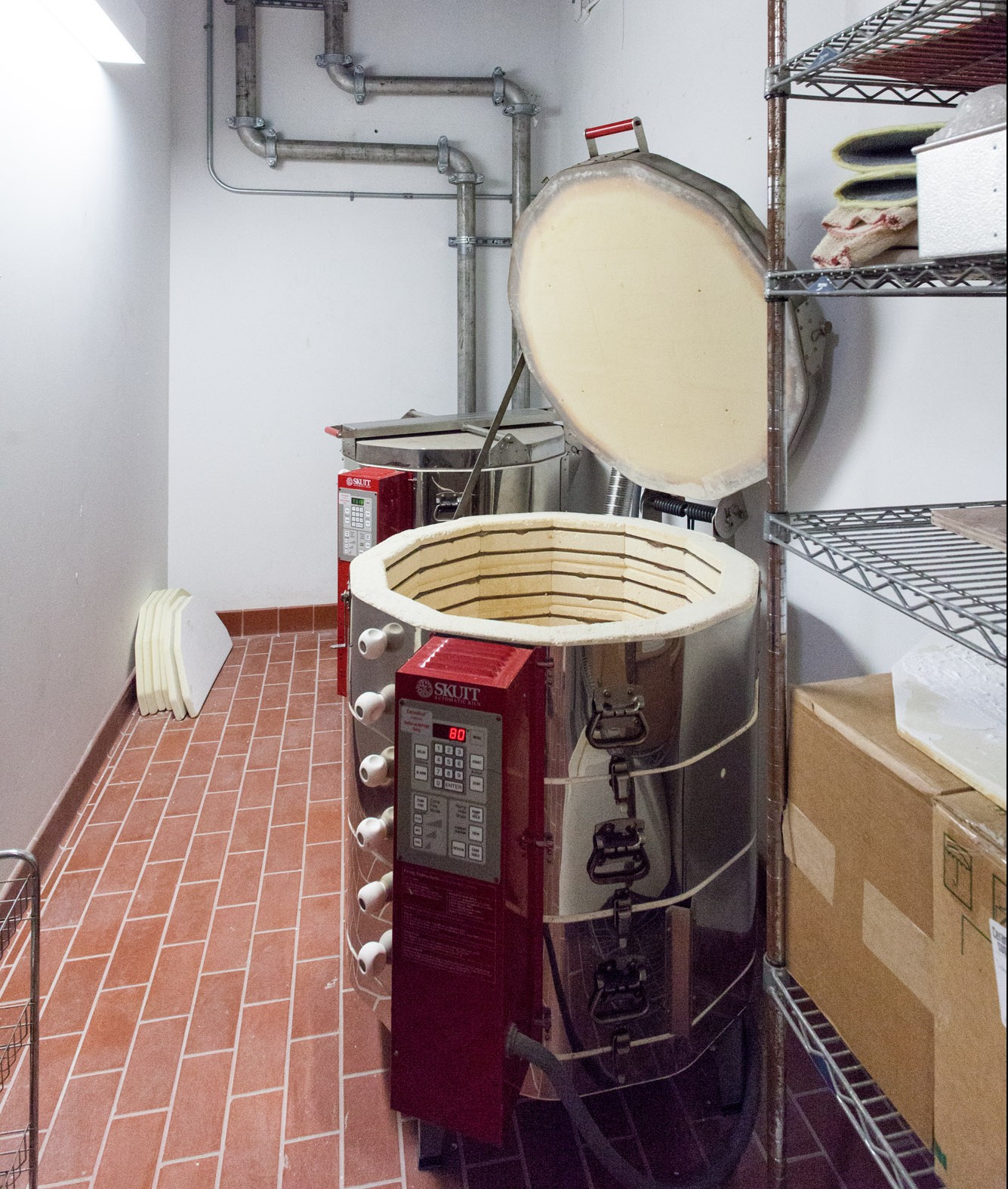 Featured Equipment
Skutt brand electric Kilns
The Skutt KM-1227 and KM-1227PK model electric kilns are the industry standard for unsurpassed quality, performance and are the perfect kilns for a busy facility. With the ability to fire up to cone 10, students can work with low-fire clay, slip and also porcelain with consistent results.
Ceramics Equipment
Firing
2 Skutt brand electric Kilns, Cone 5 and Cone 10, approx. 27″ across x 24″ deep
Forming
3 Brent brand Potters Wheels, Model B
1 North Star brand Slab Roller, Big Blue model
1 North Star Extruder, Standard model
---
Back to top