Exhibition
The Politics of Identity
Artists
Razan Al Sarraf, Maria Barquet, Francesse Dolbrice, Björgvin Jónsson, Ji Won Kim, Mozan, John Rivas, Alizé Santana, Chris Thixton, Huashang Wang, Shuyi Wang and Yiling Yin.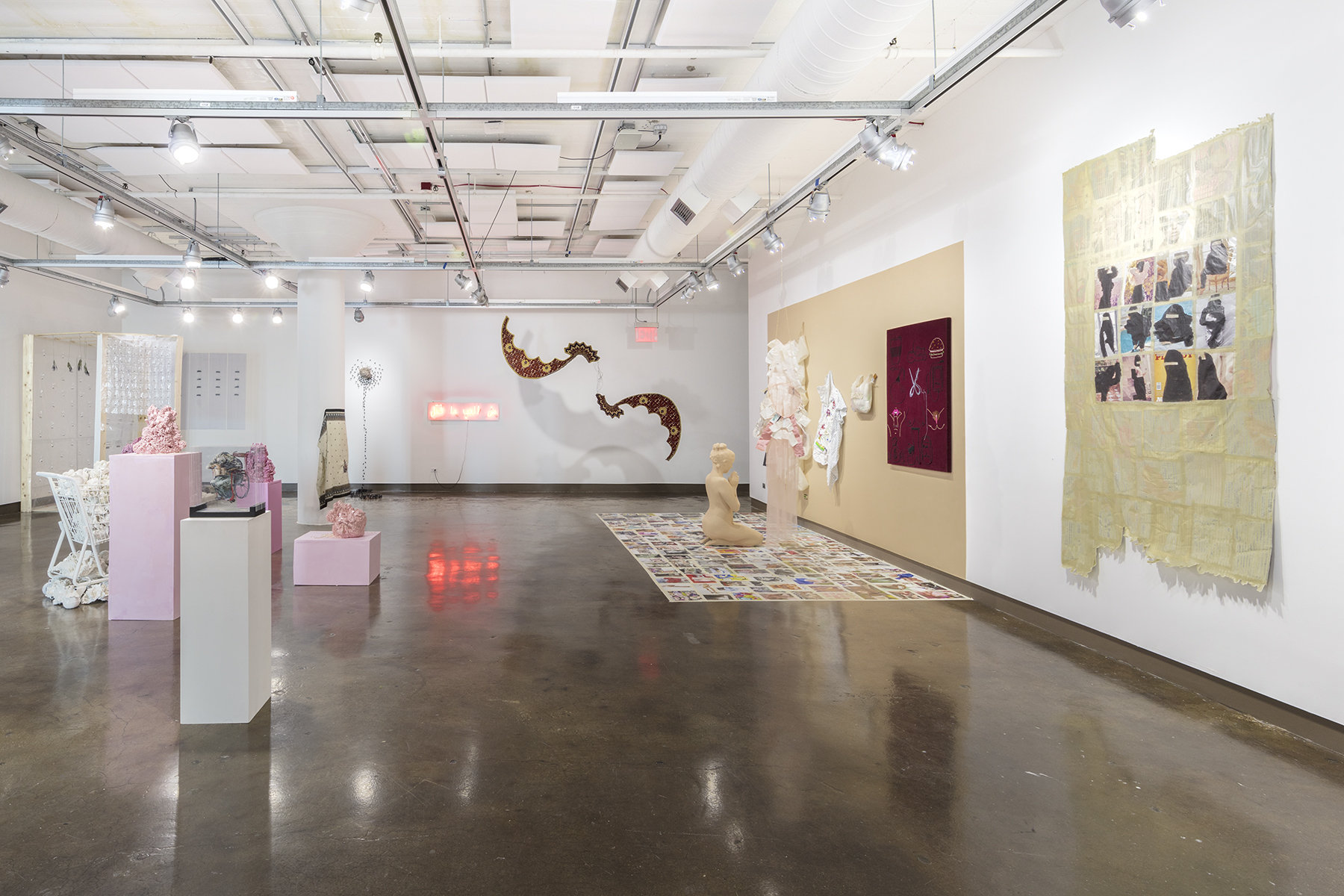 The Politics of Identity
"The Politics of Identity," curated by Suzanne Anker, is an exhibition of work addressing global difference. While identity politics in the 1980s and '90s brought into focus many issues expressed by people of color, LGBT rights and feminist perspectives, in the 21st century this coterie of ideas has expanded. The students in this show have come to the
United States from such diverse countries as China, Ecuador, Haiti, Iceland, Korea, Kuwait and Saudi Arabia, among others. In this time of political turmoil, expressions of self, origin and ethnic orientation continue to surface.
Björgvin Jónsson's The Red, White and Blue depicts Iceland's flag in bright neon, while Razan Al Sarraf and Maria Barquet's collaborative collage Playboy points towards the niqab, a head covering concealing the face and worn by many Islamic women. The collage rests upon whited-out images from Playboy magazine. Francesse Dolbrice's work, Transportation : Shipment, composed of charcoal shards, cotton batting and black flowers, is an examination of the formation of West Indian goods, imports and exports, specifically in Haiti, and their surrounding political implications.
Exhibition Photos by: Raul Valverde / onwhitewall.com