Darwin's Paradox: A Decade of Bio Art
Exhibition
Darwin's Paradox: A Decade of Bio Art
Artists
Ada Shen, Alex May, Alex Proctor, Ami Park, Andrew Cziraki, Anna Dumitriu, Anonda Bell, Boryana Rossa, Brian Lening Hou, Catherine Chalmers, Federico Muelas, George Boorujy, Juan Villanueva, Kaethe Wenzel, Ken Rinaldo, Laura Murray, Liyi Xia, Magdalena Dukiewicz, Marli Davis, Marta de Menezes, Mathias Kessler, Mischa Abakumova, Raul Valverde Gomez, Renyi Hu, Sally Bozzuto, Sarah Craske, Shuyi Cao, Steve Miller, Sam Van Aken and others.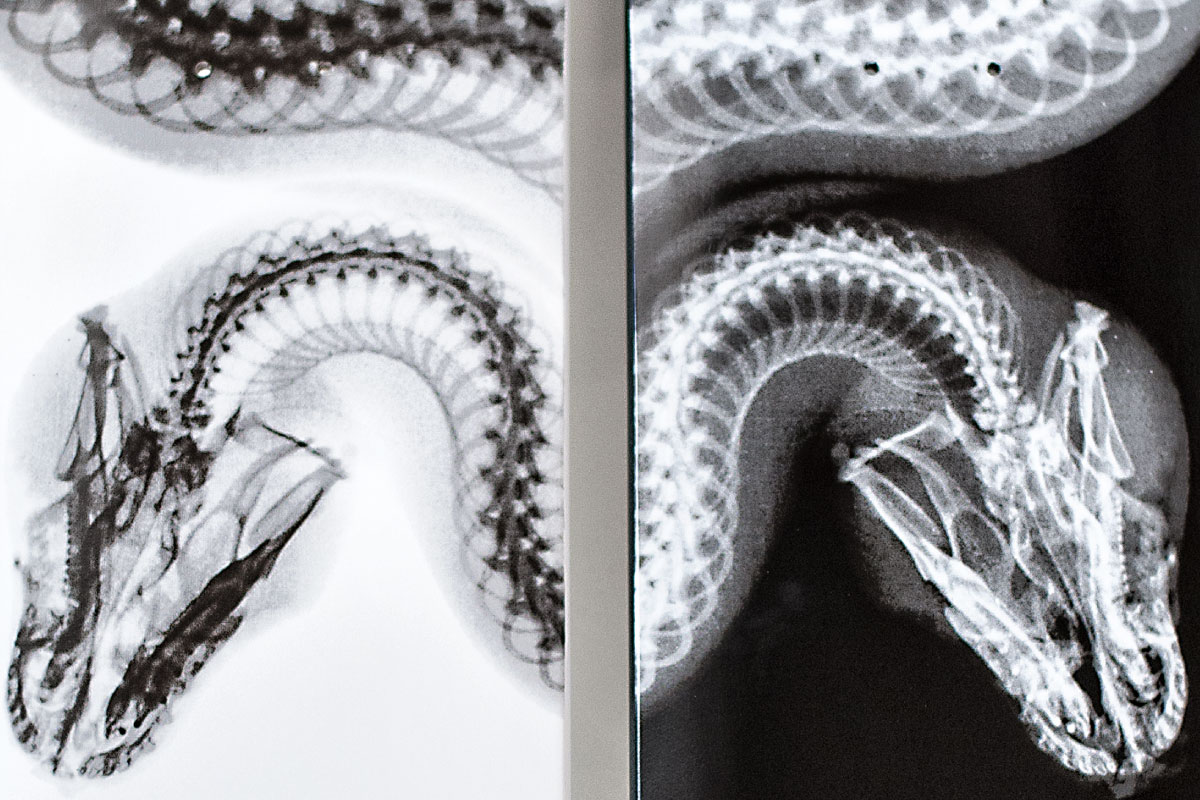 School of Visual Arts (SVA) presents "Darwin's Paradox: A Decade of Bio Art," an exhibition of work by BFA Fine Arts students, alumni and visiting artists, curated by department chair Suzanne Anker and alumna and Bio Art Laboratory Manager Tarah Rhoda. The exhibition will be on view Wednesday, September 28, through Monday, October 17, at the SVA Flatiron Gallery, 133-141 West 21st Street, New York City.
"Darwin's Paradox" is the second part of a ten-year survey of artworks commemorating the inauguration of SVA's Bio Art Laboratory. The first exhibition entitled "Ancestral Echoes" was held in May 2022 at the SVA Gramercy Gallery. The SVA Bio Art Laboratory is one of the first of its kind in a fine arts department in the United States. In this unique space, artists work with the tools of science to make art. Ranging from faux leather made from bacteria to microscopic images revealing the unseen, issues concerning climate change and sustainability are the focus of this practice. This exhibition brings together the work of current students, alumni and visiting artists engaged with these processes and concepts. Drawing on both experimental media and new technologies, artists since the 1980's have turned their attention to working with biologically related concepts and materials. Whereas traditional art practices turn their attention to aesthetic attributes of color, line and form, Bio Art expands such considerations to engage with the philosophical concerns of altering nature, both environmentally and in scientific laboratories.
The concept of Bio Art itself, seems like a paradox, in that each discipline creates knowledge in different ways. For scientists, repeatability is one of its hallmarks, while for art, intersubjectivity creates new ways of seeing and meaning. There are many paradoxes in the living world that have baffled scientists, and at this time of global climate change artists are making visible many of these concerns. The iconography of microbes, mycelium as a substitute for Styrofoam, biological sensors, the value of insects, and the preservation and grafting of plants are some of the projects represented here. For Darwin, the question concerning flowering plants' origin, which appeared much later on earth than ferns and conifers and proliferated globally, remained what he called an "abominable mystery". His fear was that such a paradox would challenge his theory of evolution. For artists, mysteries and paradoxes are part of their practices since art can easily hold a contradiction.