Faculty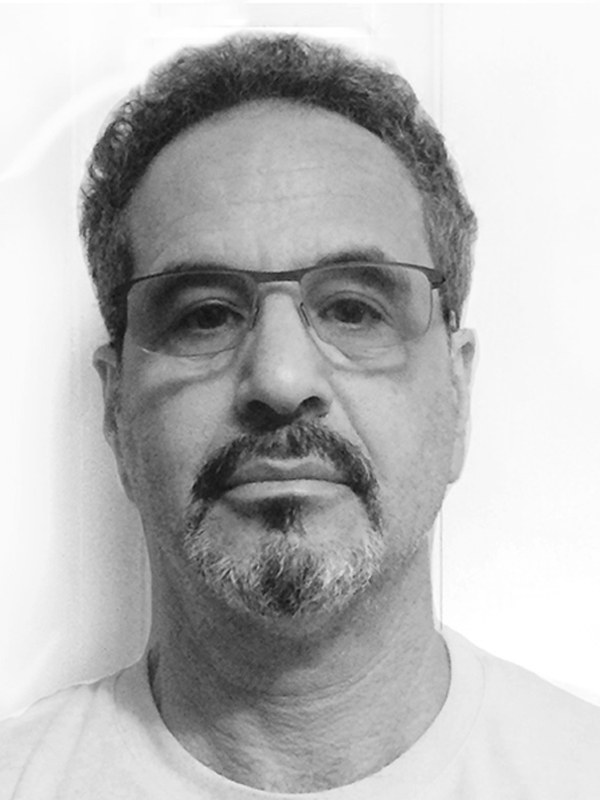 Related Categories
Courses
Sculpture (1st year)
Soft Sculpture
Biography
Education
MFA, University of CA, DAVIS, BA, University Of Wisconsin, Madison
One-person exhibitions/ Commisions include
"Stratigraphy", Bascom Library and Community Center, San Jose, CA; "North to the Future", Ted Stevens International Airport, Anchorage, AL; "You are Here", Jeld-Wen Park, Portland, Oregon; "American Tourister", Damen Brown Station, Chicago Transit Authority, IL; "Finish Line", Cleveland Transit Authority, Cleveland; "Bounce Pass", Orlando Magic Recreation Center, Orlando, Florida; "Baggage Claim", Indianapolis Airport, Indianapolis, IN; "Lost and Found: an Excavation Project" Long Island Rail Road, MTA, NY; "O", University of Oregon, Autzen Football Stadium, Eugene, Oregon.
Group exhibitions include
Ace Gallery, Anna Kustera Gallery, Art in General, Boise Museum, Brooklyn Museum, Caren Golden Gallery, Exit Art, Everson Museum, Garth Clark Gallery, James Graham Gallery, Mint Museum, Parrish Museum, PS1, Pierogi, Newark Museum, Sculpture Center, Seattle Museum, Smack Mellon, Stedeliik Museum, Thread Waxing Space, UBS Gallery, Wave Hill, Wexner Museum
Collections include
Alaska International Airport; Alfred University, Fosdick-Nelson Museum, Alfred, NY; Board of Education, New York; Chicago Transit Authority;
Cleveland Transit Authority; Cooper Hotels, Memphis, TN; Department of Cultural Affairs New York; Dormitory Authority of New York; Este Lauder, Ronald Lauder; ESPN: The Zone, New York, NY; Hudson River Conservancy, NYC; Indianapolis International Airport Authority; Lehman College; Long Island Railroad and the Metropolitan Transit Authority; Orlando Magic, National Basketball Association; Portland Regional Arts and Council, City of Portland; Prudential Insurance; Mint Museum, Charlotte, NC; San Jose, City of, CA; Stedeliik Museum, 's Hertogenbosch, Netherlands; Timbers Professional Soccer Team; University of California, Davis; University of Oregon.
Publications include
New York Times, Art In America, Artforum, Newsweek, Usa Today, Village Voice, Time Out, Newsday, Brooklyn Rail, Marie Walsh Sharpe Foundation,
Books:
Confrontational Ceramics, Along The Way:Mta Arts For Transit, Artist To Artist, The Artful Teapot, New Art, Hands In Clay, The Art Of It All,
Awards and grants
Pollock-Krasner, Yaddo Artist Colony, Public Art Fund, New York Foundation for the Arts, Socrates Sculpture Park, National Endowment for the Arts, Giverny Residency, Lila Wallace – Reader's Digest, Virginia Center for the Arts, ART MATTERS.
Back to top