Guest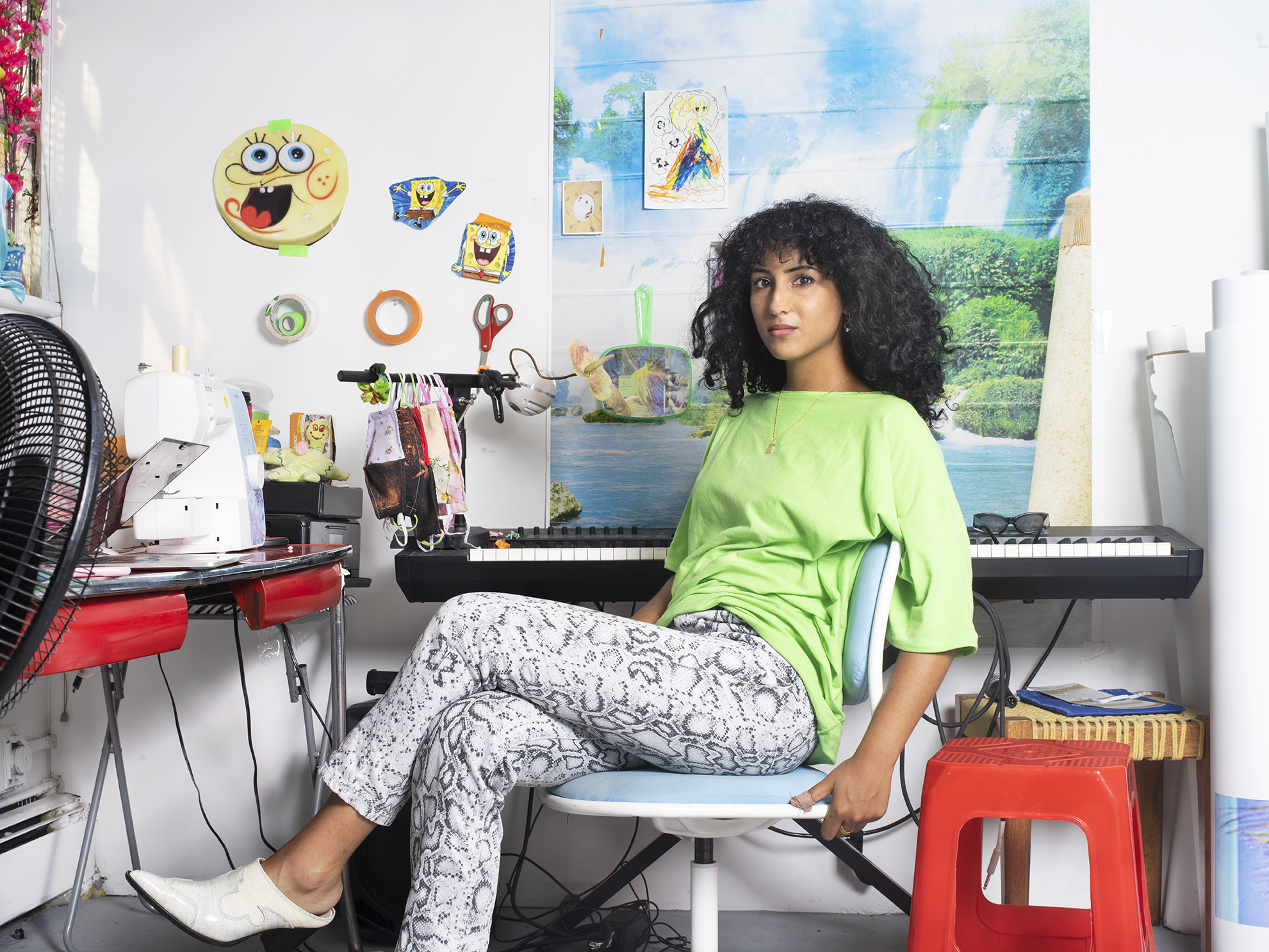 Related Categories
Biography
Working primarily with photography, video and performance, Farah Al Qasimi examines postcolonial structures of power, gender and taste in the Gulf Arab states. Al Qasimi studied photography and music at Yale University in 2012 and received her MFA from the Yale School of Art in 2017. Dividing her time between Dubai and New York, Al Qasimi has integrated her practice as a social critique and observation of the layered aspects of each place indirectly. Through her bold and vibrant photographs, she explores the unspoken social norms and values embedded in a place, a moment or an object. Her thought-provoking images act as an invitation for the viewer to sense the unspoken boundaries that govern the scenes of which they catch a glimpse.
Al Qasimi's recent works challenge the viewer to consider their own understanding of reality, aspiration, individuality and the reflected image. In series such as "Funhouse," Al Qasimi demonstrates her skill with mise-en-scene in photographs that are richly detailed, evoking a tromp-l'oeil effect, which are at turns delightful, delirious and disturbing. Elsewhere, the artist creates works that confront commonplace notions of figurative photography and portraiture; "Back and Forth Disco" is comprised of works offering a distinct representation of a subject without allowing the viewer full access to the person, highlighting the unique qualities that determine individuality and capturing the diverse essence of New York City.
Selected exhibitions include "Funhouse," Helena Anrather Gallery, NY, USA (2020); "Back and Forth Disco," Public Art Fund, New York, NY, USA (2020); "Lahore Biennale," Lahore, Pakistan (2020); "Open Arm Sea," Houston Center for Photography, Houston, TX, USA (2020); "March Projects," Sharjah Art Foundation, Sharjah, UAE (2019); "Arrival," The Third Line, Dubai, UAE (2019); "Age of You," MOCA Toronto, Canada (2019); "List Projects: Farah Al Qasimi," MIT List Visual Arts Center, Cambridge, MA, USA (2019); "Artist's Rooms," Jameel Arts Centre, Dubai, UAE (2019), "Conversation 7 (with Marcela Pardo Ariza)," San Francisco Arts Commission, SF, USA (2018); "No to the Invasion: Breakdowns and Side Effects," CCS Bard Galleries, New York, USA (2017); "More Good News," Helena Anrather, New York (2017), and "Coming Up Roses," The Third Line, Dubai, UAE (2016).
Back to top