Exhibition
The Printed Image
Artists
Prints: Michael Hannon, Jacob Mills, Mozan, Hai Fei Xie.
Books: Stephanie R Carroll, Elizabeth G Itzkowitz, Rita Lu, Bowen McCurdy, Adrianna Molina, Jingyi Yu, Jiayi Zhu.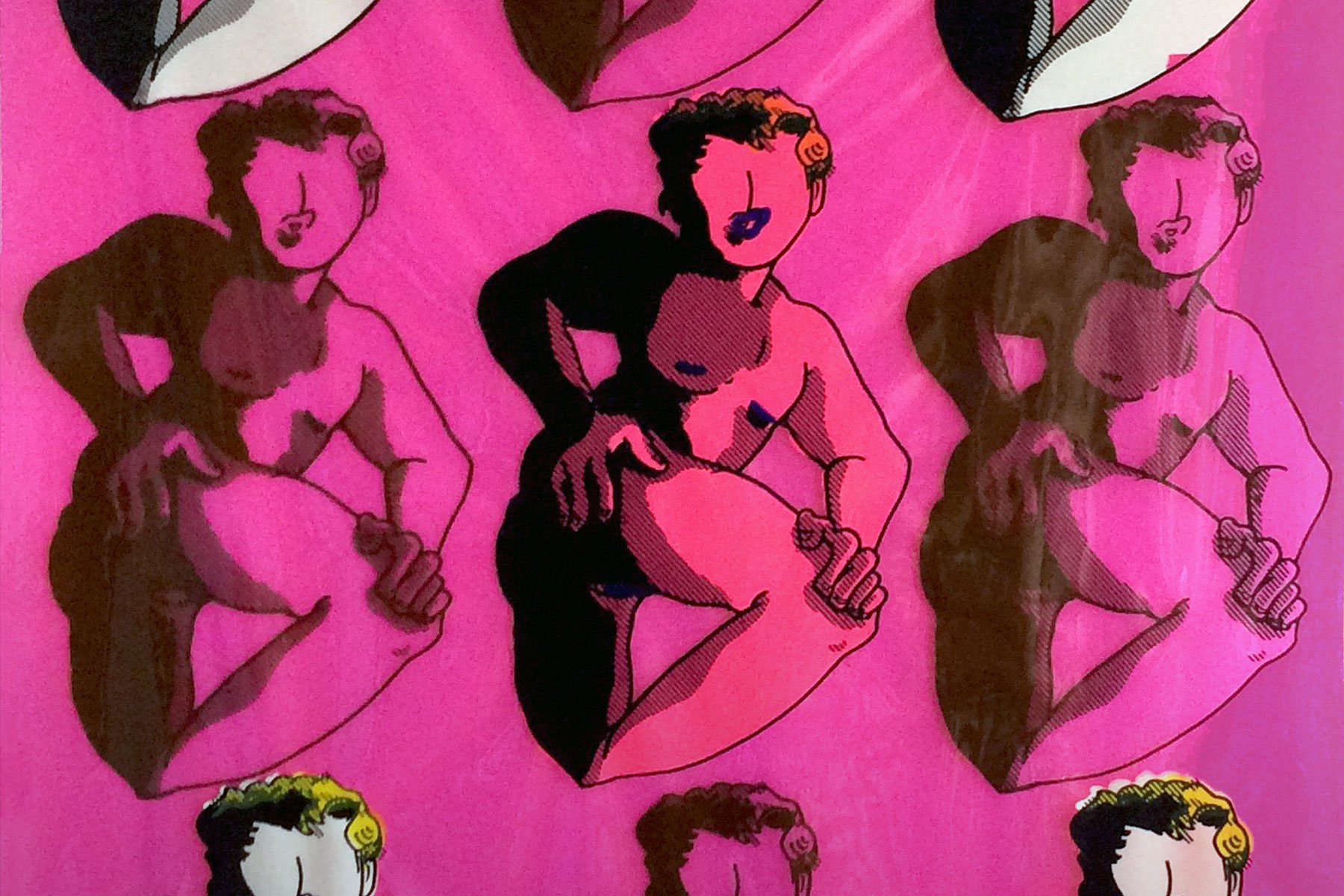 The Printed Image
Prints, curated by Gunars Prande
The artists in this show have all chosen to work with traditional forms of printmaking, but at the same time have made those methods their own. By working as both artist and printer and making creative decisions as they print, they have changed the mode of working from one of reproduction to that of production. While they come from varied backgrounds in painting, sculpture, and illustration, these artists have found creative ways to use printmaking to talk about political, sexual and societal issues.
Books, curated by David Sandlin
The artists whose books are displayed here all use form and craft of print- and book-making to strengthen the force of their content. The books' diverse content ranges from an exquisite, nearly abstract flow of floral images to a hilarious, anarchic flip book of feminist payback.