Exhibition
Outside These Walls
Artists
Digital Exchange 3: Natalie Chalcarzová, Tea Dohnalová, Jan Dostál, Michal Gabriel, Kristína
Haviarová, Jiří Kamenskich, Cameron Kelly, Klaudia Korbeličová, Lubomír Kralovič, Nikola
Mojsl, Petr Mucha, Luis Navarro, Pavla Nikitina, Tomáš Pavlacký, Jiří Pec, Olena Piskova, Dakin
Platt, Juliette Sardou, Anthony Seibert, Hana Svobodová, Carlos Vela, Marie Videmanová,
Tomáš Zdvořáček, Tomáš Zelený.
Foundry: Amy De Stefano, Björgvin Jónsson, Sydney Kaye.
Printmaking in Havana, Cuba: Julian Fama, Dai Kong, Michelle Lin, Maeve McGlinchey, Shuyi
Qiu, Tianyi Zhang, Tianyu Zhou.
Neon: Megan Barbanel, Gabrielle D'Onofrio, Dakin Platt.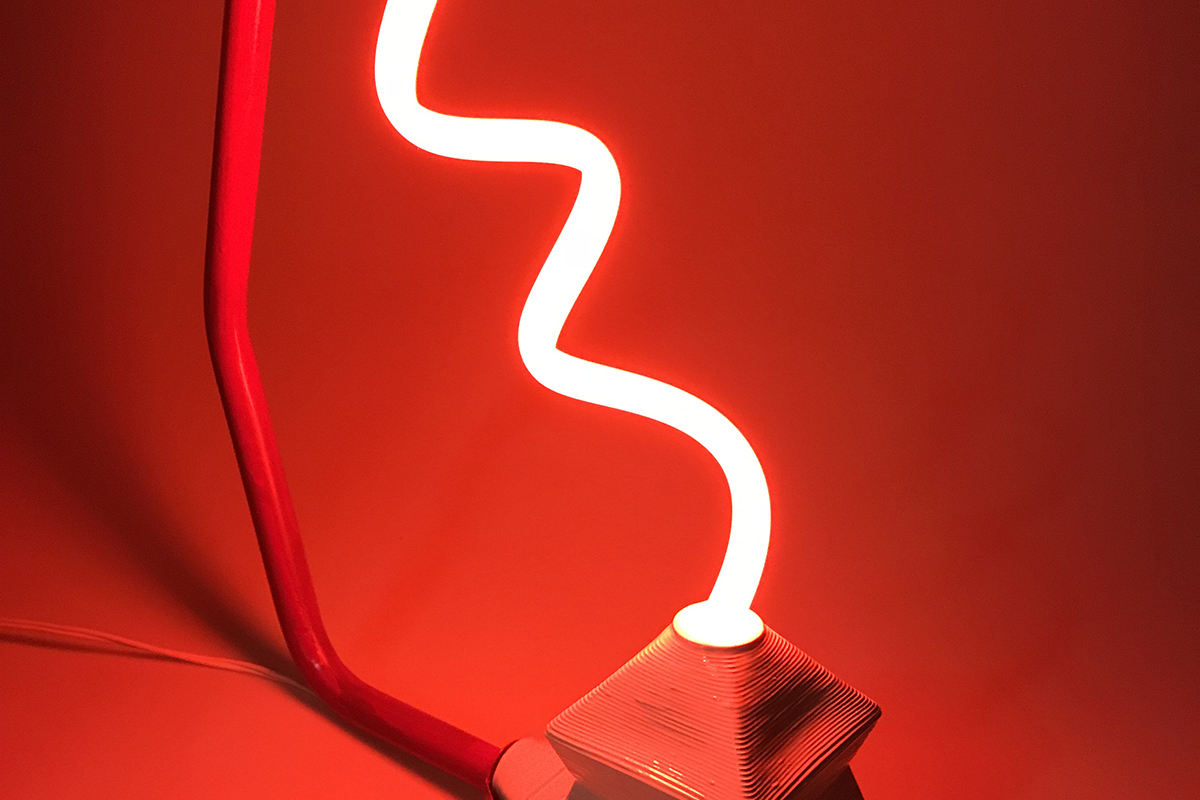 School of Visual Arts presents "Outside These Walls," BFA Fine Arts' exhibition of artworks made outside of SVA's facilities during the last year.
The BFA Fine Arts Department at SVA prepares students to meet the challenges of a rapidly changing field head-on. With a faculty of approximately 100 active artists, critics and curators, a distinguished roster of guest lecturers and various exhibition opportunities, the department offers direct and multifaceted engagement with the largest art community in the world. From coursework in anatomy, figure drawing, and color theory, to interdisciplinary workshops in digital and photo-based media, the curriculum provides the broadest possible means of expression. A digital lab with state-of-the-art recording, editing and projection technology,
fully-equipped printmaking facilities and sculpture studios with computerized (CNC) milling machines are among the department's many resources.
Organized by Tyler Rowland, BFA Fine Arts director of operations and faculty member, the exhibition will be on view from Saturday, September 15, through Saturday, October 13, at the SVA Flatiron Gallery, 133/141 West 21st Street, New York City.