Exhibition
Where is the Art in Bioart?
Artists
Suzanne Anker, Yacov Avrahami, Brandon Ballengée, Shane Boddington, Vincent Chen, Anne Clinton, Thibaut Dapoigny, Erin Davis, Lina Espinosa, Daniella Garcia-Rosales, Zachary La Rosa, Yi Yao Li, Lian Lian, Laura Murray, Alessia Resta, Tarah Rhoda, Henry G. Sanchez, Richard Walshe and Darya Warner.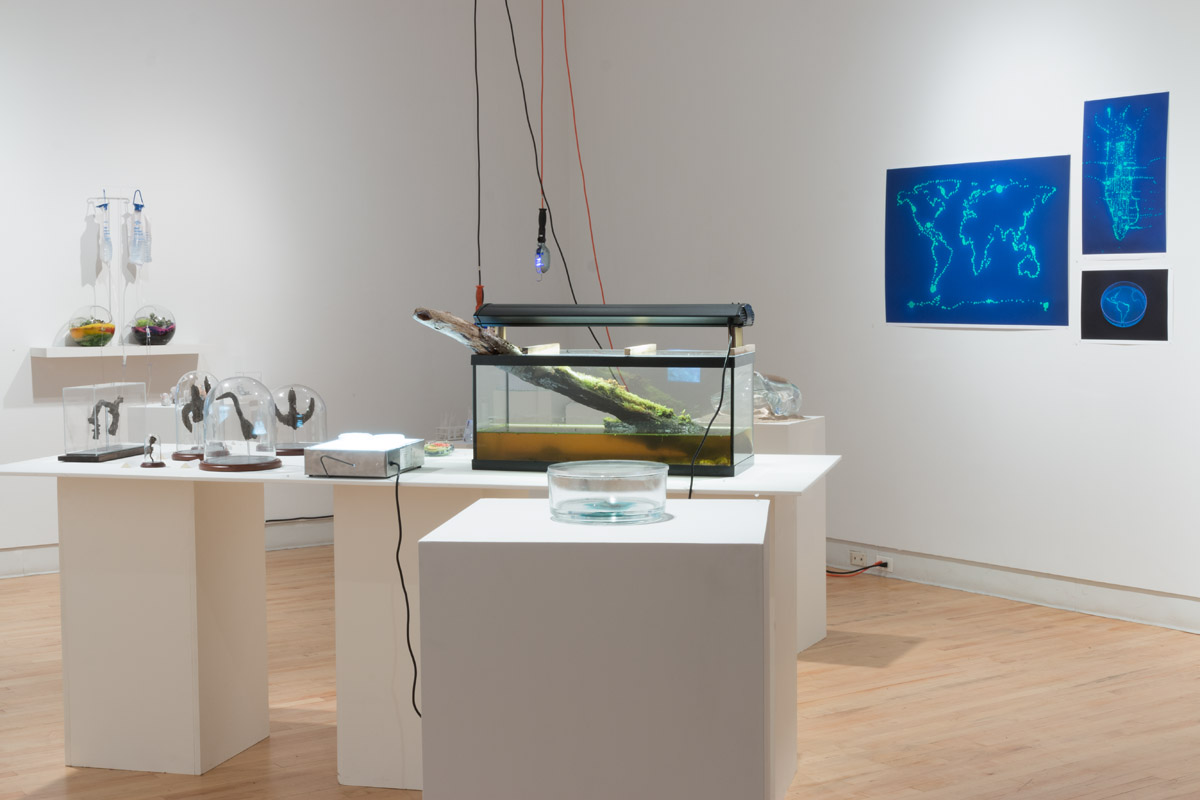 School of Visual Arts presents "Where Is the Art in Bio Art?"—an exhibition of biologically-infused art that makes use of a variety of materials and media including bacteria, time-lapse video, microscopic imagery and more. Created by BFA Fine Arts students, alumni and faculty, these works were generated in the state-of-the-art SVA Bio Art Lab, the first facility of its kind in the United States. The exhibition is curated by Suzanne Anker, chair of BFA Fine Arts and an internationally recognized Bio Art pioneer.
"Bio Art summons awareness of the political, economic and social consequences of altering life," explains Anker. "It is supported in myriad formats, from painting and sculpture to performance art and new media installations. Artists employ biological processes such as cloning, tissue engineering and plant breeding, and incorporate plants, animals, microorganisms, sensors and soil, among other materials, into their work."