Exhibition
Material Magic
Artists
Theodore Boyer, Amanda Brown, Alisa Bukhvalova, Steven Cartoccio, Song Chung, Jillian K. Cleary, Adelfino Corino, Michael Francis, David Frenkel, Lily Gist, Kayleigh Groves, Shakhed Hadaya, Su Yeon Ihm, Juhee Kim, Na Li Kwon, Michelle Lamb, Noa Leshem, So Jin Lim, Jennifer List, Michael Madden, Kelsey Marcus, Lucia Mooney-Martin, Anamaria Morris, Laura Murray, Benjamin Phelps, Alessia Resta, Jamie Rubin, Brian Schiering, Daniela Silva, Diana Sirianni, Melissa Skiadas, Keijaun Thomas, TK Tram, Cody Umans, Pari Valad and Fortune Wahba.
Faculty members: Suzanne Anker, Erik Guzman, Ben Keating, and Luis Navarro.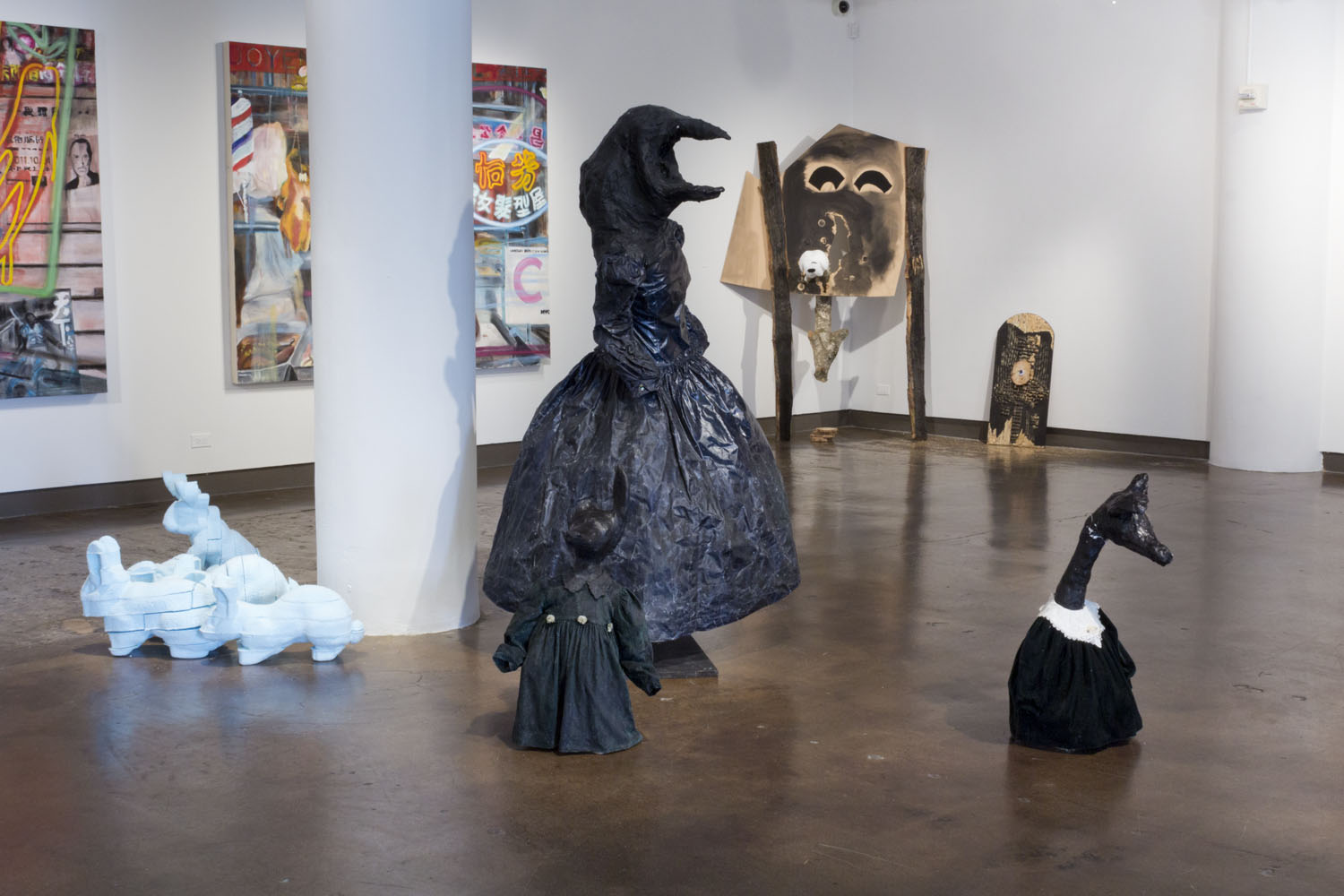 Material Magic is an exhibition that highlights the department's use of various mediums. From ceramics to painting and drawing, from bronze and digital sculpture to embroidery, from photography to video, from living aquariums to living terrariums, this exhibition explores the handmade object in relation to technological output. How does the artist in the 21st century work with an expanded palette of material options?