Exhibition
Everything Digital
Artists
Brno University of Technology: Jiri Kamenskich, Jiri Pec, Dušan Váňa, Marketa Oplistilova, Hana Svobodova, Jana Schlosserova, Marketa Schiffnederova, Tomas Pavlacky, Monika Horčicová.
SVA: Angela Alba, Avery Noyes, (WenYen Chen) Zachary La Rosa, Agatha Salvatierra, Andrew Senken, Kelly Singer, Anne Clinton, Chia-Yi Chen, David Woo, Ha Na (Wednesday) Kim.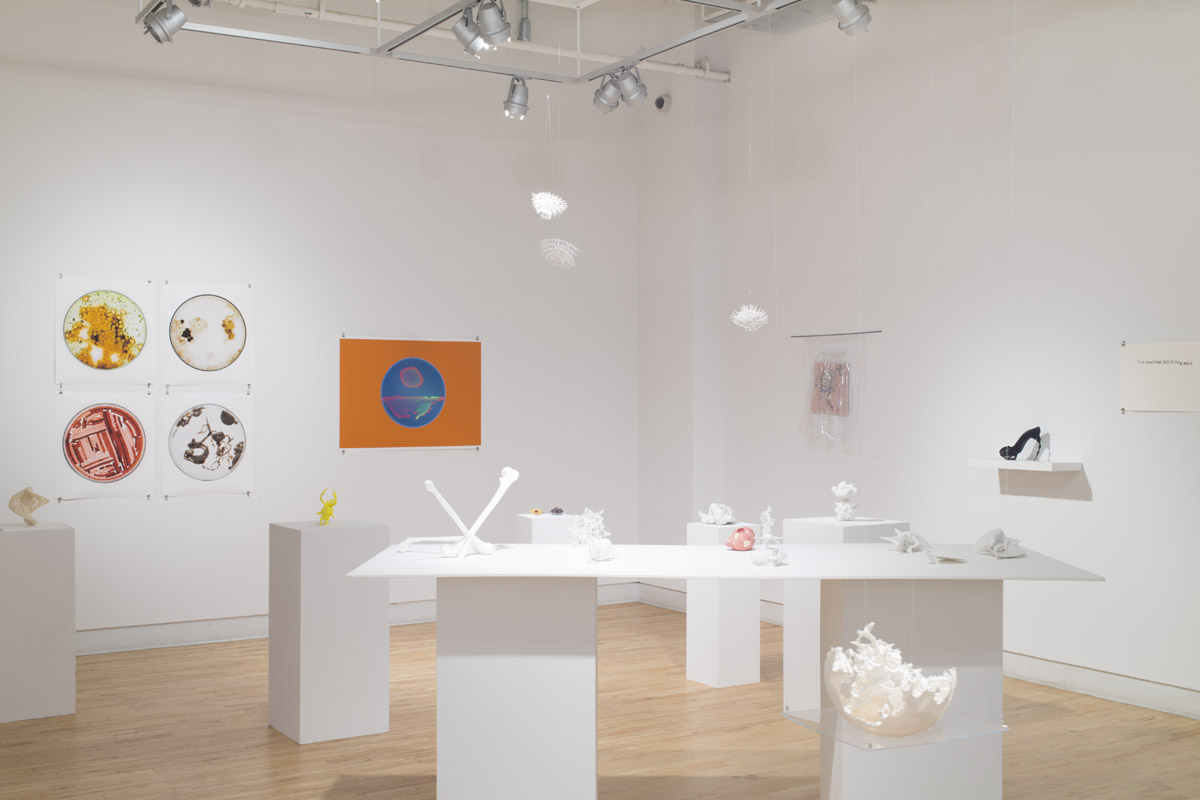 The BFA Fine Arts Department at School of Visual Arts, in partnership with Brno University of Technology in the Czech Republic, presents "Everything Digital," an exhibition of works by nine artists studying at Brno and eight from SVA in a wide gamut of styles. The exhibitions is organized by Erik Guzman, director of operations, Fine Arts Sculpture at SVA, and Barbora Lungova at Brno.
3D printers are revolutionizing the way sculptors and installation artists use and understand materials, offering the possibility of precision-cut, editioned objects produced from digital files on a scale once cost prohibitive. With the click of a button, those files can also be shared and produced anywhere the output technology exists—no transport required.